Our goal is simple!
Connect users with quality automotive detailing services
Sparklemobile is a brand new, mobile all-in-one application that helps users locate professional local automotive detailers.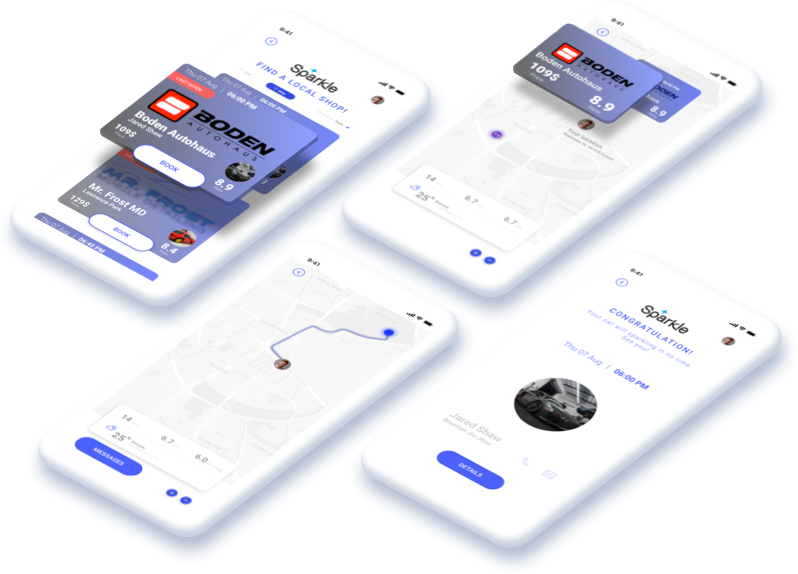 What is Sparklemobile?
As current trends suggest, mobile detailing and related mobile services that keep up with our busy lives are dominating the industry. Sparklemobile seeks to connect its users with a network of local professional automotive detailers that provide high quality mobile detailing services.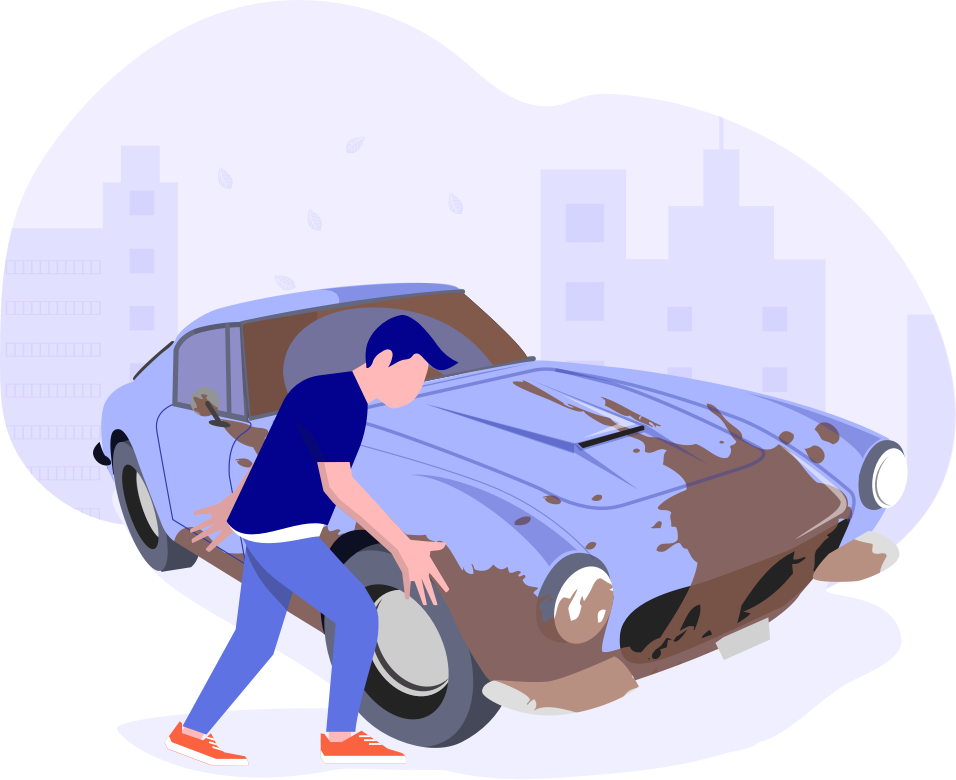 Is your ride in need of some TLC?
Let Sparklemobile connect you with a local network of quality minded professional automotive detailing services ready to dispatch their mobile fleet to your location and make your ride Sparkle!

Getting started is simple!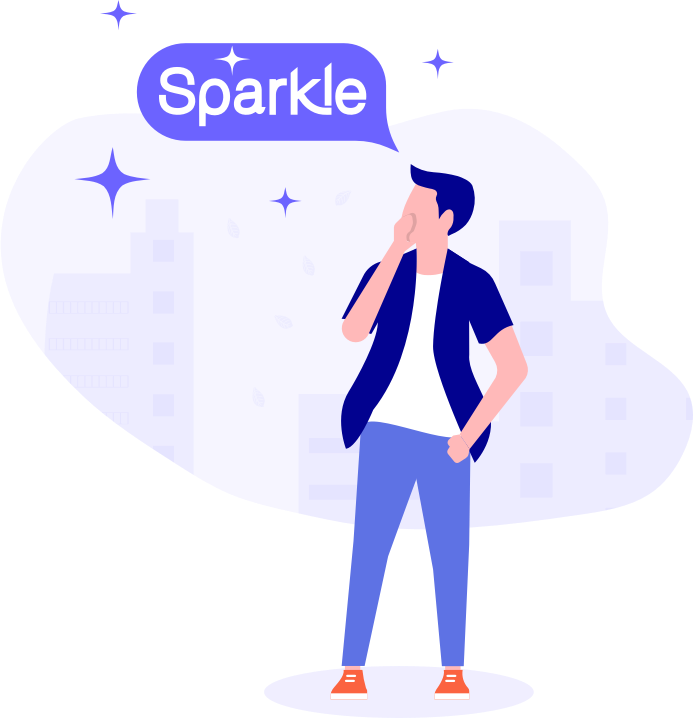 Introducing Sparklemobile
Sparklemobile is your gateway into a vast network of quality local auto detailers ready at a moments notice to come to your location and give your vehicle that special touch. We will keep your ride Sparkling! All this is just a simple tap away!
Coming soon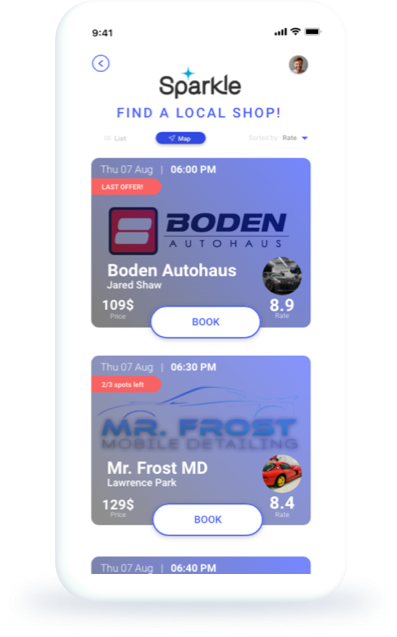 Getting Started
Getting started is easy! Simply download the Sparklemobile application and create your account. Join the Sparklemobile revolution today!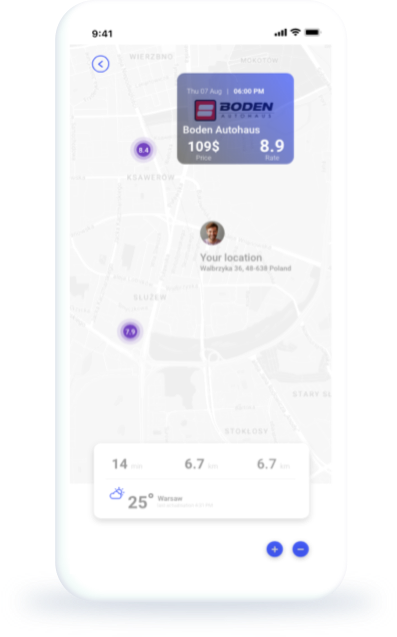 Select a Detail service
Selecting the right detailer is an important choice. Sparklemobile addresses this by providing users with a convenient rating system that helps make the right choice. Once you have found a service, select it through the Sparklemobile application and select the best time slot that suits your busy lifestyle.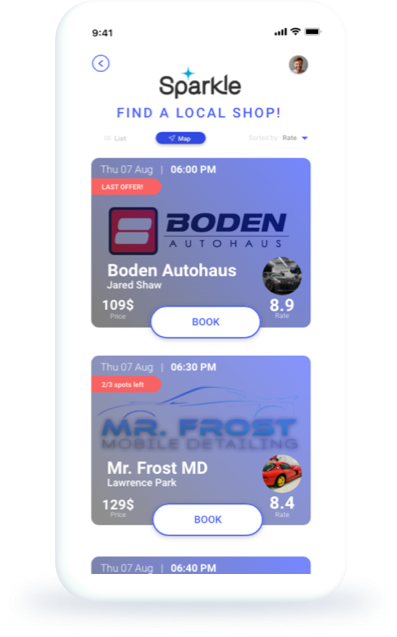 Choose your Detail Package
Sparklemobile offers a number of detailing packages and add-ons to suit most situations. Simply select and purchase the package that best suits your needs and a mobile detailer will be dispatched to your location to perform the requested service. Oh? Did we mention that with each purchase you earn SparkleGOLD! Redeem your SparkleGOLD through the Sparklemobile rewards program and earn yourself a future detailing service.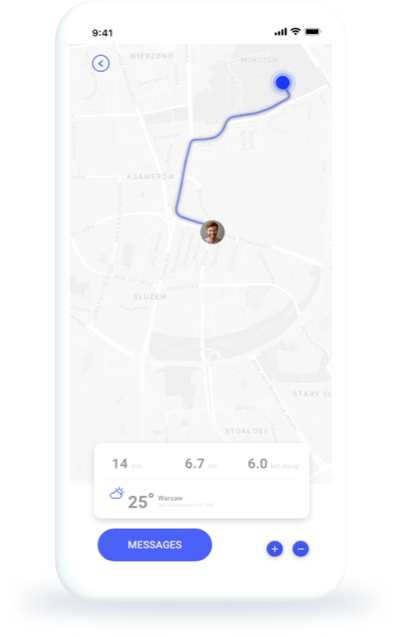 Kick back and Relax
Put your mind at ease knowing that your ride is in professional hands. Feel even more confident by using the Sparklemobile tracking system and track your detail service from initial dispatch through to completion of your requested detail services.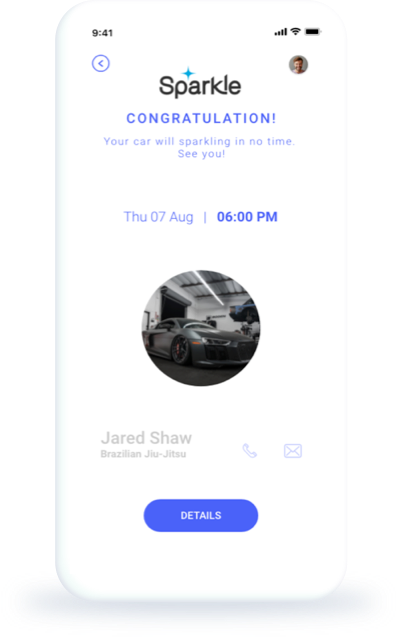 Rate your Detail Experience
Once your ride has received that Sparkle touch please rate your experiences with your selected detailing service through the Sparklemobile rating system. Using your rating we are better able to direct users to the best services and value in their area.
Frequently Asked Questions
Here you will find answers to frequently asked questions. Should you not find a solution then please contact us.
What is Sparkle?
Sparkle token is a cryptocurrency offering that aims to lower some of the barriers of entry that retailers and service providers face when deciding to accept crypto-currency into their business models. Designed from the ground up to be a utility, SPRKL token expects to demontrate how a crypto-currency can be used to solve real world problems.
How to buy Sparkle tokens
Sparkle tokens can be purchased during our sale at Sparklemobile.io starting on 10/01/2019
Sign up on Sparklemobile.io

Activate your new account

Await confirmation of your transaction

Welcome to the Sparkle community! It's that simple!
What is SparkleGOLD ✨
SparkleGOLD is a loyalty program that rewards users for every automotive detail they purchase through the Sparklemobile application. Simply collect SparkleGOLD from each detail service which can be redeemed in-app for future automotive detailing.
Redeeming Sparkle for SparkleGOLD ✨
Redeeming Sparkle for SparkleGOLD is very easy! Stay tuned for more information at the launch of our highly anticipated Sparklemobile application.
Create or sign into your Sparklemobile.io account

Download or install the Sparklemobile application

Link the Sparklemobile application to your Sparklemobile.io account

Purchase or send Sparkle tokens to the Sparklemobile application

Redeem your Sparkle tokens in-app for SparkleGOLD

When your SparkleGOLD arrives we will notify you by email